air mist eliminator , York Mesh 709 Demister Pad,Wire Mesh Demister Pad

wire mesh demister used for gas separation tower entrained droplets, to ensure that the mass transfer efficiency, reduce the loss of valuable materials and improving the tower after the operation of the compressor, more commonly in the top screen defoaming device Settings. Can effectively remove 3 - 5um droplets, tray if setting between demister, not only can ensure the mass transfer efficiency of tray, also can reduce the plate spacing. So the screen defoaming machine is mainly used for gas liquid separation. Also for the air filter used for gas separation. In addition, the screen also can be used as instrument of buffer in instrument industry, in order to prevent the radio interference of electromagnetic shielding, etc.


* Wire Mesh Demister Material : Stainless Steel 304L, 316L, Monel, Nickle, ect.
* Wire Diameter : 0.08--0.50mm, But 0.2mm-0.25mm are the most common wire diameter specifications.
* Width : 40mm, 80mm, 150mm, 200mm, 300mm, 400, 500mm, 600mm, 800mm, 1000mm, 1200mm, 1400mm, etc. Less than 1000mm width are the most common width and are easy to make. Also available upon customers' request.


Wire Mesh Demister (also is known as mist eliminator, Demister Pads) is a highly efficient gas-liquid separation device.
1.
High collection efficiency of up to 99% of fluid at velocity of 1 to 8m/sec
2.
Provides free area of up to 98% for operation and low pressure drop (0.1" ~ 1.0" W/G)
3.
A variety of materials in accordance with temperature and corrosion resistance
4.
Easy to install by using manhole. Usable without any restriction and replaceable with existing facilities
5. Designed for self - cleaning (semi - permanent and economical)


DENSITY(kg/m3)
FREE AREA(%)
SURFACE AREA(m2/m3)
EQ.STYLE


SUS
P.P
SUS
P.P
SUS
P.P
YORK
NIHON
GOTO


MESH
SHOJI
DSM-80
80
30
98.9
96.7
155
495
931
H
H155
DSM-120
120
-
98.5
-
210
-
631
L


DSM-128
128
-
98.4
-
460
-
326
SN


DSM-144
144
38
98.2
95.8
275
630
431
N
S275
DSM-193
193
42
97.6
95.4
378
690
421
SL
S370
DSM-300
300
-
96.2
-
575
-
-
SM


DSM-390
390
-
95
-
740
-
-
SH
S740
DSM-220
220
-
97.2
-
905
-
-
T
M905
DSM-432
432
-
94.5
-
1,780
-
800
R
M1740
DSM-GRASS
160
80
96.7
94.7
5
-


G.S/G.P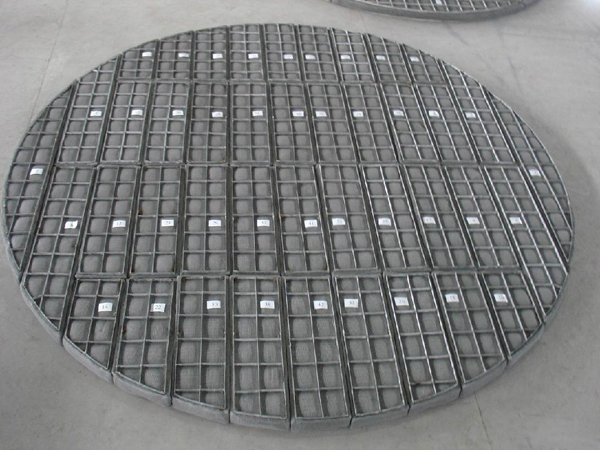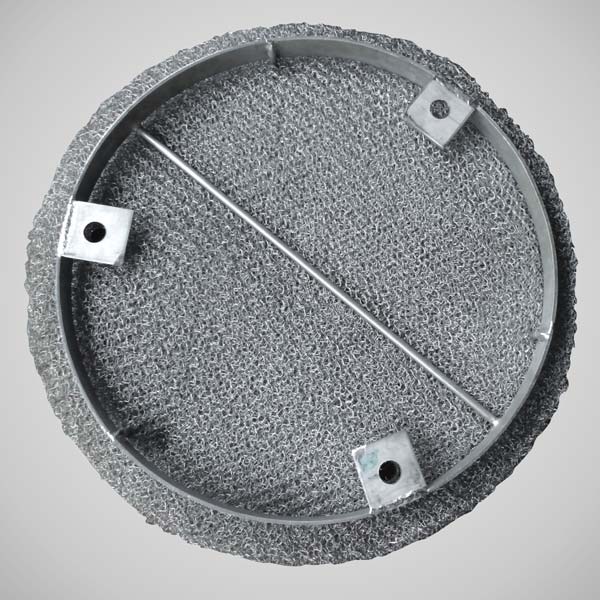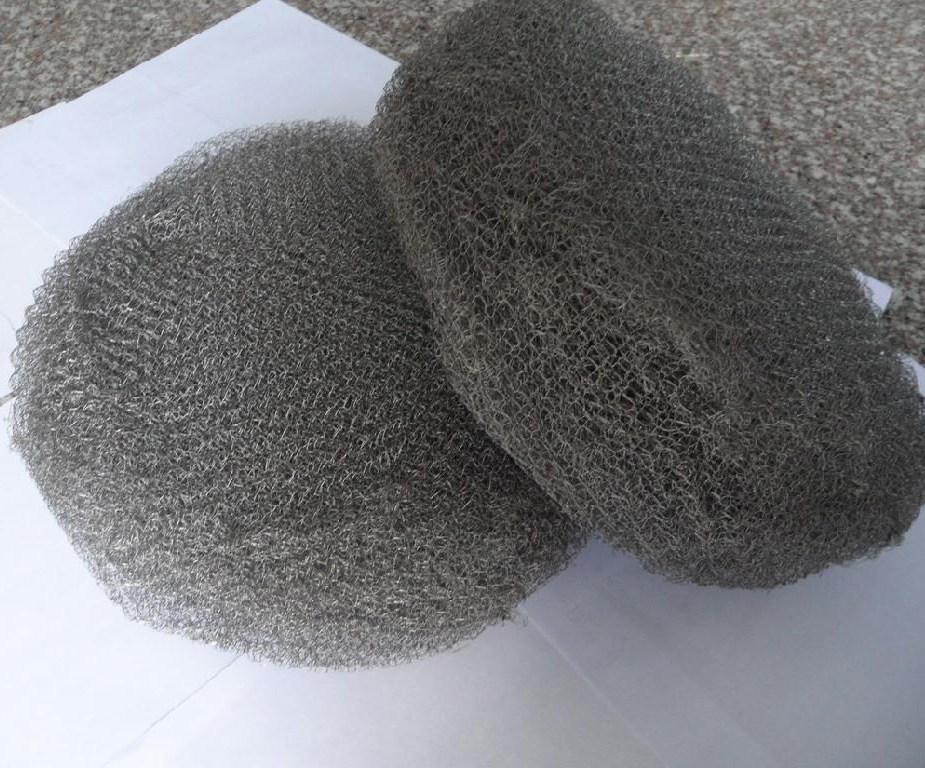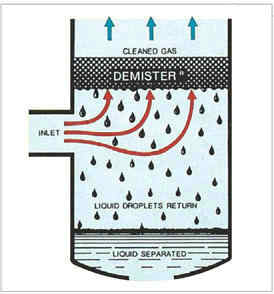 Operation Principle of Demister For example, gas from liquid (L) converts to vapors (V) in distillers. When vapors rise, the surface of liquid breaks to generate micro particles of liquid and deliver them with gas through demister. In this process, micro particles increas in volume due to inertial collision principle on the surface of pad. Particles that contain impurities free fall due to the weight of impurities. Gas come through demister or contain liquid particles release as pure gas to the top of demister.
Looking for ideal Air Mist Eliminator Manufacturer & supplier ? We have a wide selection at great prices to help you get creative. All the York Mesh 709 Demister Pad are quality guaranteed. We are China Origin Factory of Wire Mesh Demister Pad. If you have any question, please feel free to contact us.
Product Categories : Mesh Products > Demister