Knitted Filter Mesh also is called gas liquid separate filter mesh, knitted filter mesh, Braid Wire Mesh, etc.
1. Material : stainless steel wire(AISI201,202,301,304,304L,321,316,316L,etc)
Galvanized Wire
,red copper wire,nickel wire, teflon wire,PEFT, terylene wire,polythylene wire,etc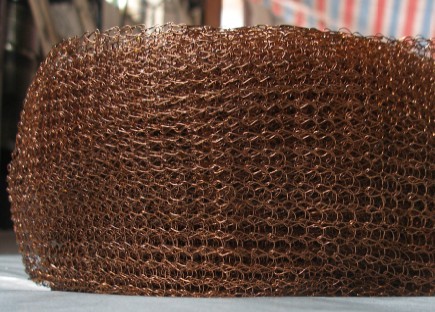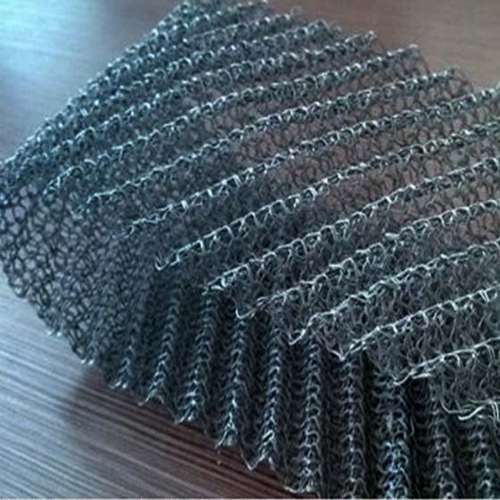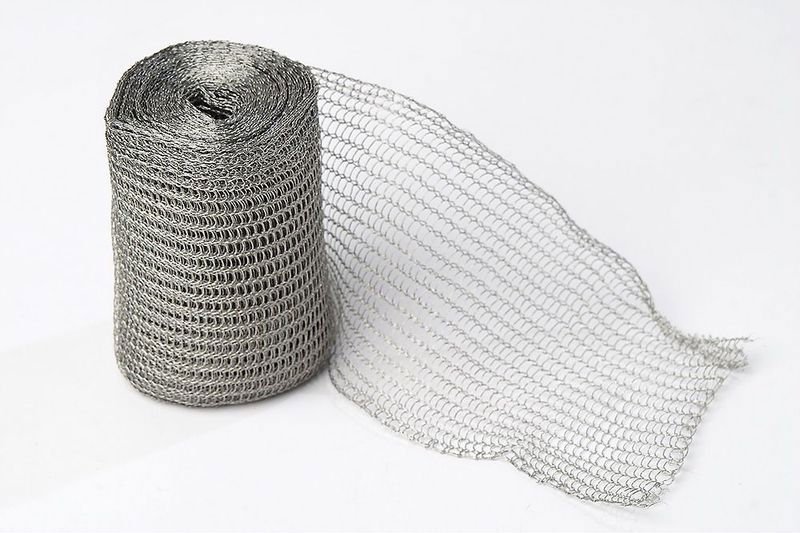 2. Wire scope: 0.1-0.55mm (common wire is 0.2-0.25mm), wire can be single and multi-strand;round and flat.
3. Hole size: mesh can be from 2×3mm, 4×5mm to 12×6mm, other sizes as customers' demands.
4. Surface treatment for filter: Flat and crimped ,if wavy should provide crimped width and depth
5. Filter mesh width: 40mm ,80mm ,100mm,150mm,200mm,300mm,400mm,500mm,600mm.
Filter mesh Length: 30m, 50m, 100m, others as customers' demands.
6. Usage:
(1) In order to make
Demister Mesh
(2) As screens/disc to let Gas-liquid separation, gas water separation, water-oil separation
(3) All kinds of filter elements which used on engine on car, tractor
(4) Used on other electron, electrical product.

Sheet of Air and Liquid Filter Mesh
type
Mesh quantity and Width
Wire diameter (MM)
material
Weight (kgs/sqm)
standard
40-100
0.1X0.4
1Cr18Ni9
1/0.5
60-180
0.1X0.4
1Cr18Ni9
1/0.5
140-400
0.1X0.4
1Cr18Ni9
1/0.5
40-100
0.27
Gal. Lead wire
1/0.7
40-100
0.1X0.4
Copper wire
1/0.7
40-100
0.25
polyamide fibre
1/0.7
40-100
0.2
polyethylene wire
1/0.7
40-100
0.2
Polypropylene wire
1/0.7
Efficient type1
60-100
0.15
Polypropylene wire
1/0.7
70-100
0.1X0.3
Stainless steel wire
1/0.6
80-100
0.1X0.3
Stainless steel wire
1/0.6
90-150
0.1X0.3
Stainless steel wire
1/0.6
200-400
0.1X0.3
Stainless steel wire
1/0.6
60-100
0.1X0.5
polyamide fibre
1/0.6
80-100
0.1X0.5
polyamide fibre
1/0.6
Efficient type2
20-160
0.1X0.4
Stainless steel wire
1/0.4
30-150
0.1X0.4
Stainless steel wire
1/0.4
70-400
0.1X0.4
Stainless steel wire
1/0.4
We can weave the special size for you according to your requirement