Material: Nylon, Polyester,Polypropylene,Polyethylene
Color: Black,green,white,etc
Ultra Violet and Mildew Resistant stitching for prolonged outdoor use.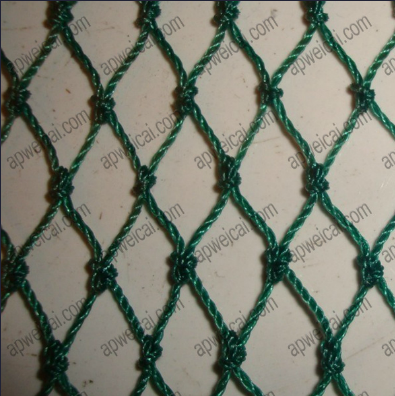 Knotted netting is similar as knotless in use.
It is also using in the following items:
* Aquaculture - soft and durable quality of the net coupled with the lack of rough knots ensures less damage to fish harvest.
* Playground / Safety - this strong netting is soft to touch which makes it a favourite for children's playground structures.
* Golf Practice cages - suitable in the heavier plys, knotless ensures an extra strong practice net.
* Cat Enclosure netting - this very soft material is popular for kittens and small enclosures.